Machine Learning for Voice Made Easy
AutoML tools and open source libraries for mobile, web, & embedded software
Get started free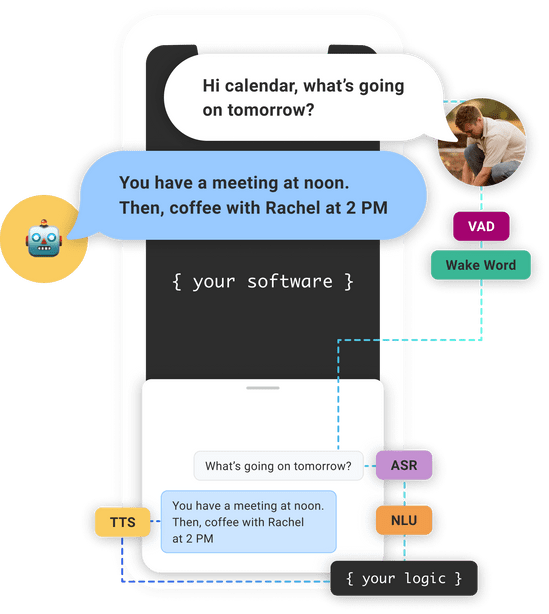 Building a Voice Interface is Hard
We know, we've done it before! And we've heard all about it from you too: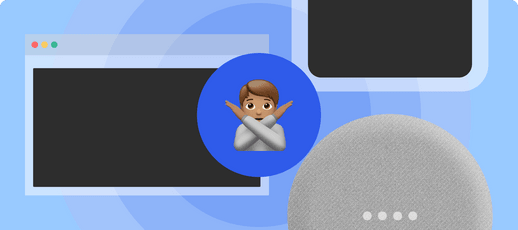 Technology Lock-In
Fragmented voice ecosystems means that you're either stuck on one platform, or only support one part of voice technology. Only for Android. Only for smart speakers. Only TTS.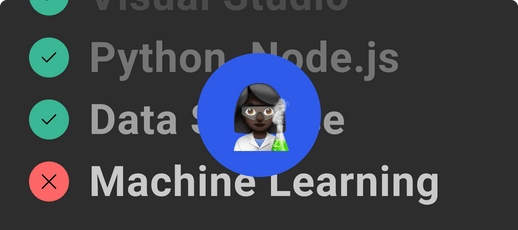 Specialized Machine Learning Expertise
Voice AI is a difficult field full of papers with irreproducible results, easy to overlook pitfalls, and undocumented code.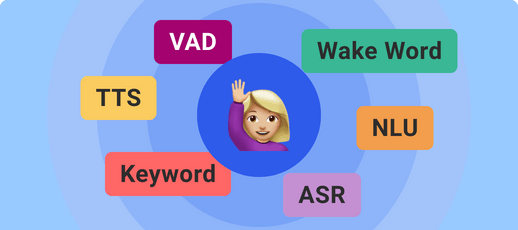 Where to Start?
So many packages and acronoyms, where to begin...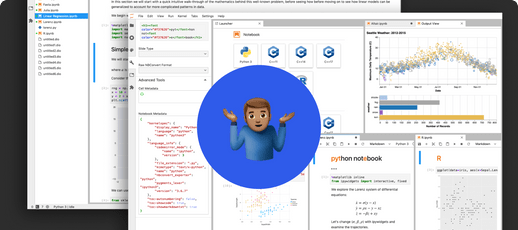 Hard To Use Tools
Spend all day in Jupyter notebooks babysitting training jobs instead of building your killer app! Or spend all day clicking and dragging in a poorly-designed "Conversation Designer".

Can't Customize
Can your software listen when a user runs it? Can you only speak to users in "Siri Voice"? Is the platform wake word the only way to activate your app?
Voice Doesn't Have to Be Hard
Built by Developers, for Developers
Modular
Develop Across Platforms Using One API
Managing voice interfaces across embedded, mobile, and the web can be complicated, time-consuming, and expensive. With Spokestack, spend more time building voice-powered features for your customers and less time managing platforms.
Cross-Platform
Open Source Libraries for Mobile, Web, and Embedded Devices
The key AI technologies for voice under a simple unified API with clear documentation available on every major platform.
Full Stack
Just the Voice Tech You Need
Spokestack's, er, stack, has all the voice technology features you could want, but its modular design doesn't make you use any that you don't need. Voice activity detection that triggers when human speech is heard, wake word activation on your custom phrases, keyword recognition of just the commands you define, automatic speech recognition choices, natural language understanding of intents and slots, and text-to-speech voices unique to you.
Automatic Speech Recognition
Voice Activity Detection
Wake Word
Keyword Recognition
Text-to-Speech
Natural Language Understanding
No-Code Integrations
Maintain Control and Flexibility
Our framework allows full control of your voice assistant's speech pipeline. Want to use Cortana instead of Google on Android? Prefer to use Dialogflow to understand what your users are saying? Want to use our TTS service instead of Amazon Polly? No problem!
Alexa
Android
Apple
Dialogflow

Jovo
Google Assistant
Google Cloud
Microsoft Azure
Rasa

Siri
Spokestack
Customize
Complete Control, Online and Offline
Make custom multilingual wake words, recognize keywords in any language (or sound!), and create your own AI voice clone. Oh, and it all runs offline!
Spokestack Maker
Startups, developers, and hobbyists use Spokestack to prototype projects before committing to training a universal wake word/keyword model or studio-quality TTS voice.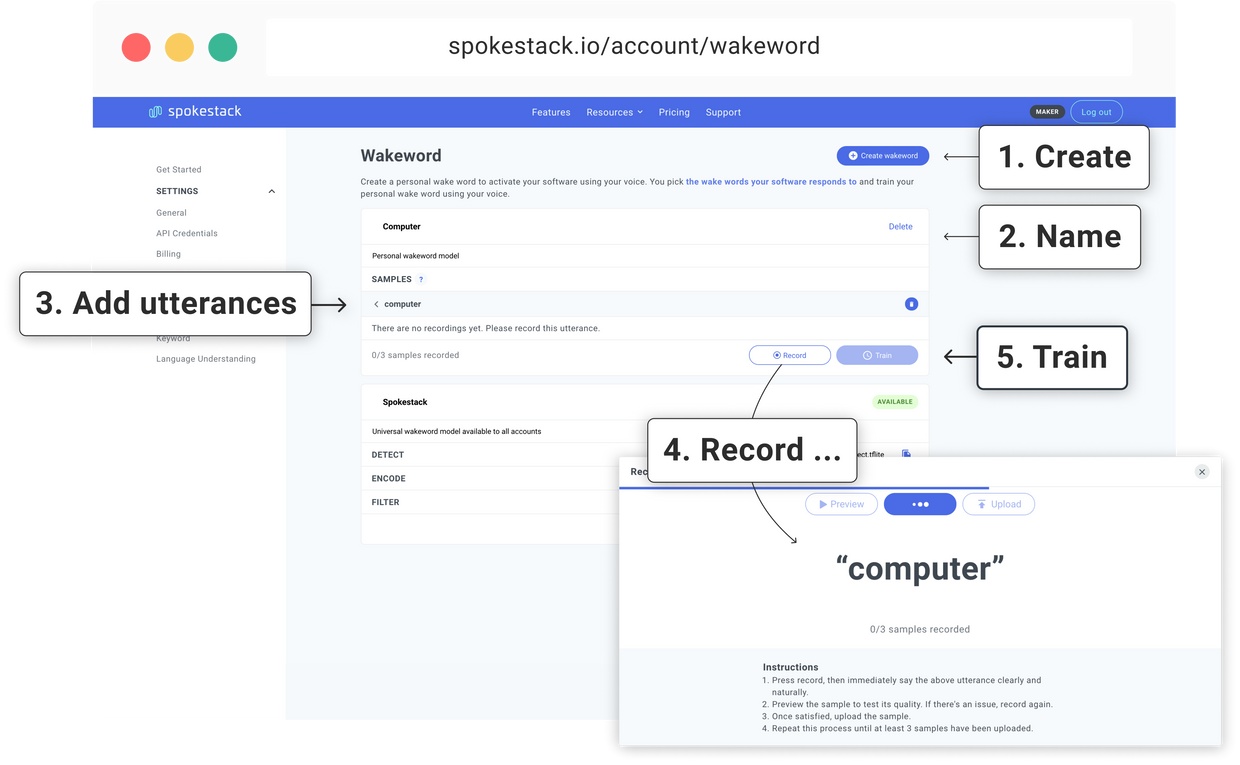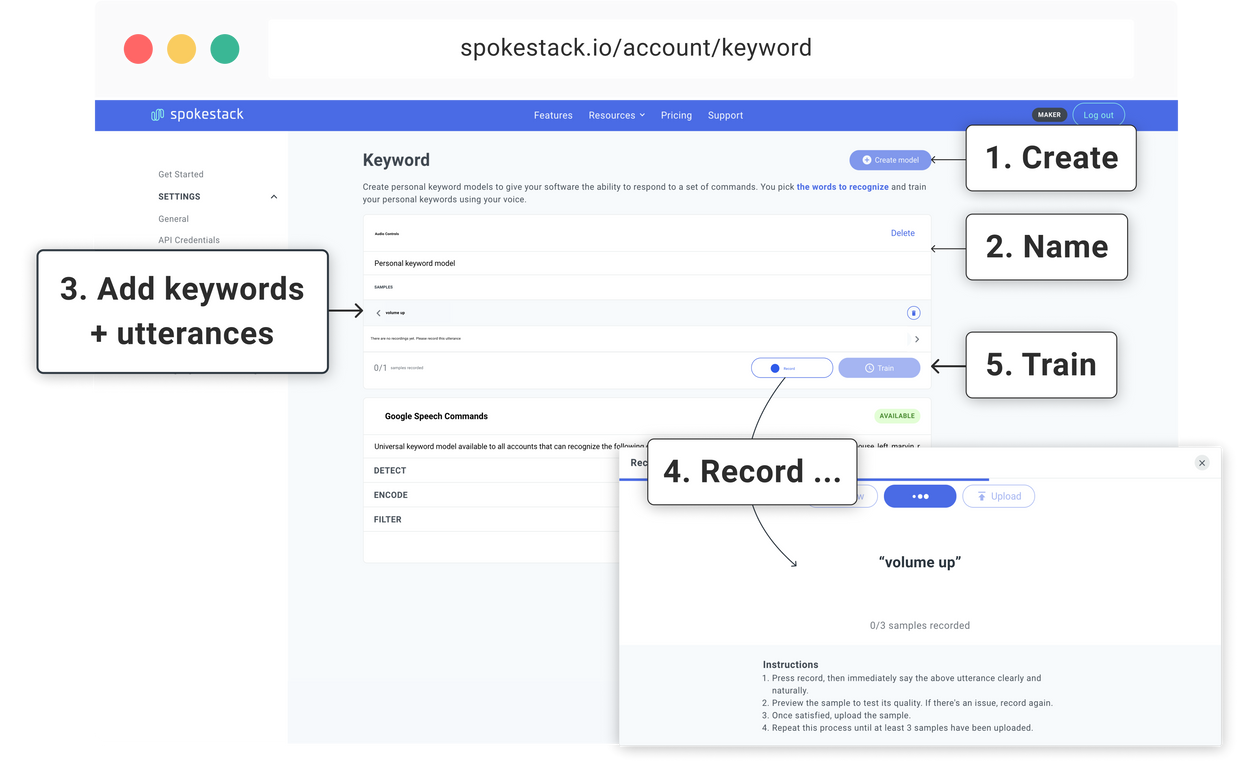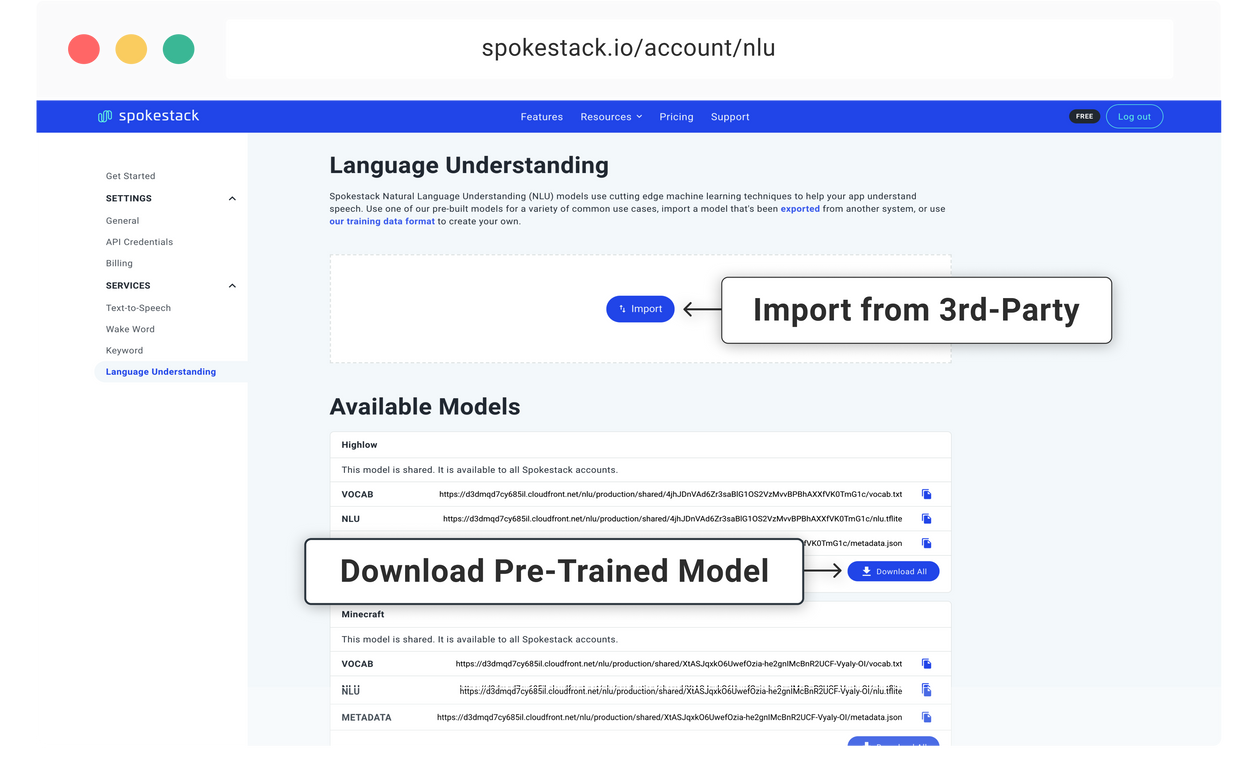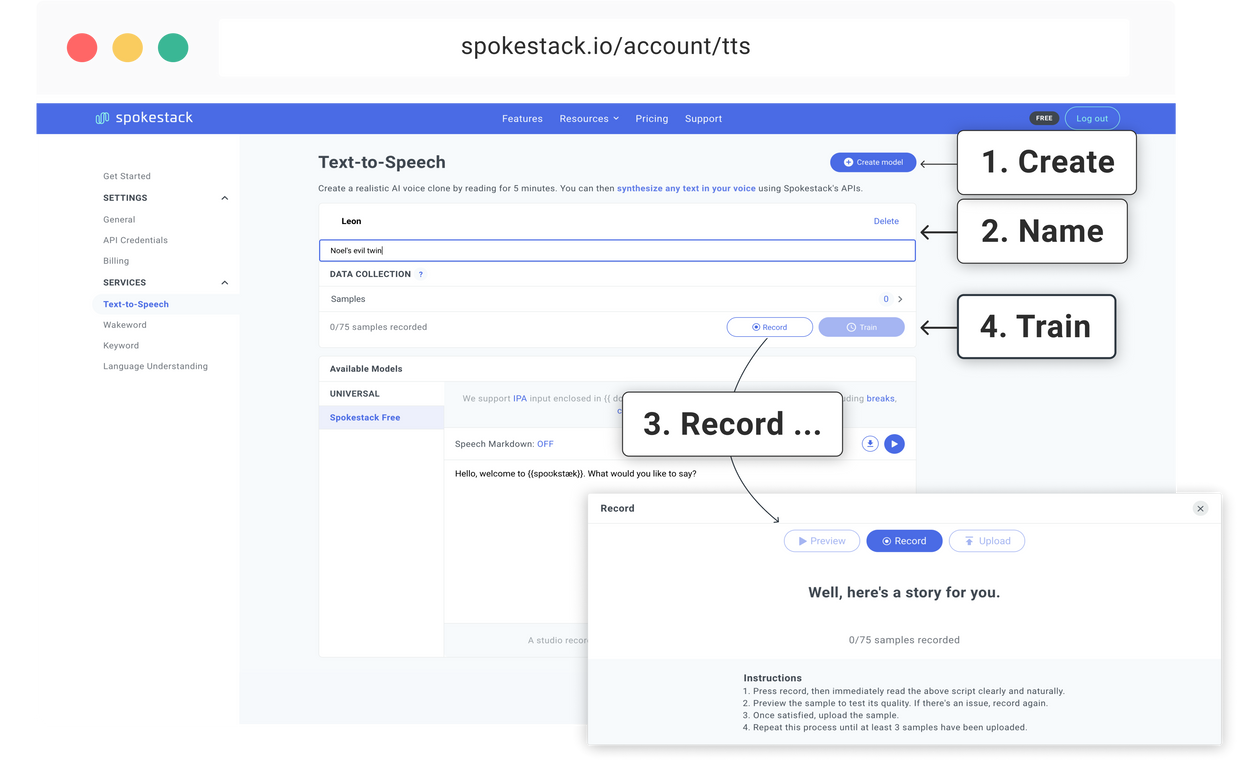 See How It Works
Learn more
Testimonials from Developers like You
"Currently working on our very first MVP in the field of Life Sciences. Just getting started with your technology, amazing stuff! And so well documented! I'm developing our prototype app, and Spokestack is working very well. I sucessfully uploaded a model and am using it, sounds awesome! I have seen that Spokestack fulfills all our current needs for developing an MVP."
Lirry P.
Chief Design Officer, Elementa Labs
"I have been using the wake word training feature and it's working great for my voice. Personal wake words are great for demo projects. Ease of use is superb! Love what you and the Spokestack team have done for wake word and all else."
Prashan
a•kin AI
News & Tutorials
The latest tutorials, low-code integrations, and Spokestack news
Become a Spokestack Maker and #OwnYourVoice
Access our hosted services for model import, natural language processing, text-to-speech, and wakeword.